TARGET GROUPS AT VIENNA AIRPORT
23.7 million passengers used Vienna Airport in 2022 and were thus exposed to its advertising. This constitutes an impressive number of contacts. Of these, 30% were business travellers, with the rest being tourists.
This impressively large figure is complemented by those persons bringing and fetching passengers to and from the airport. Half of all passengers are accompanied by family members and friends.
A further source of multipliers are the more than 22,000 persons working for and at Vienna Airport. They are another group that is capable of being specifically and precisely contacted.
It all adds up to some 34 million contacts a year. Of them, 86% of these persons are found in the 14-54 age group which is so coveted by advertisers.
BUSINESS TRAVELLERS.
THE DECISIVELY-IMPORTANT TARGET GROUP
Some 30% of all passengers at Vienna Airport are business travellers, or 7.1 million people in 2022. They expect to be offered premium quality services as well as a broad range of well-known top brands.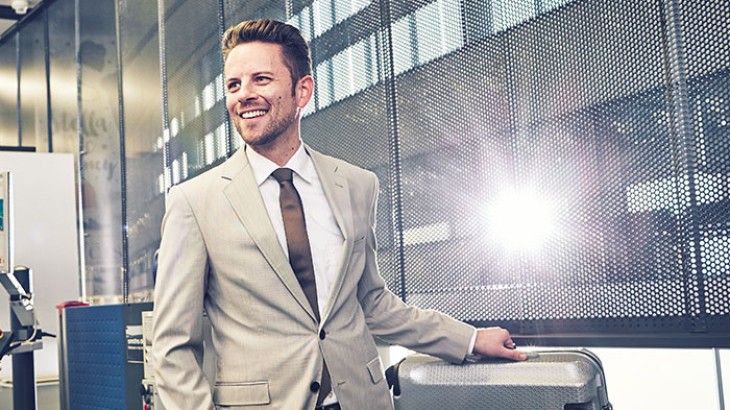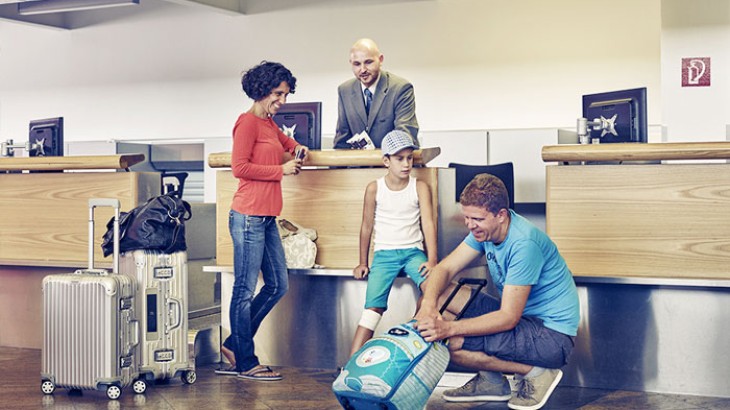 VACATIONERS
TARGET GROUP FOR CONSUMER PRODUCTS
This group features a large number of young (childless) persons. They are often single and have a high propensity to consume. This group also includes the middle-aged and the elderly. They love to travel and do so frequently. As a whole, this group is characterized by an interest in high-quality merchandise. With this depending upon the season in question, persons travelling for non-professional reasons make up an ever-greater share of the total number of passengers.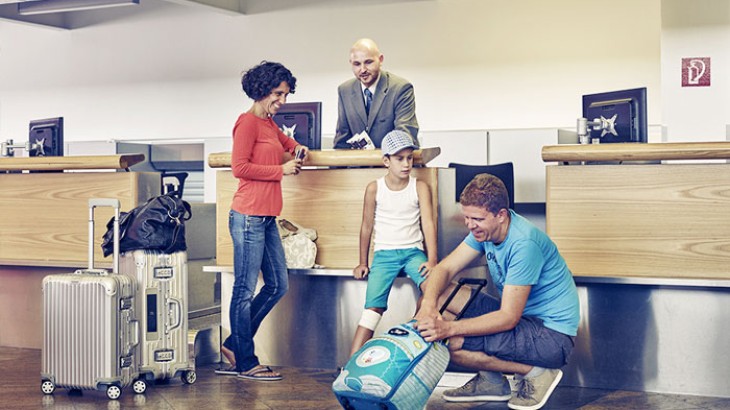 PEOPLE PICKING UP AND ACCOMPANYING PASSENGERS
TARGET GROUP FOR THE MARKETS COMPRISING THE CATCHMENT AREA
Many of the people at Vienna Airport are there to bring, pick up and accompany passengers. These people come from the airport's catchment area, which comprises both Austria and large stretches of the neighbouring countries in Eastern Europe. The total number of people picking up and fetching passengers actually comprises half the number of passengers. More than 40% of Vienna Airport's departing passengers are accompanied by such people until the latter reach the check-in areas.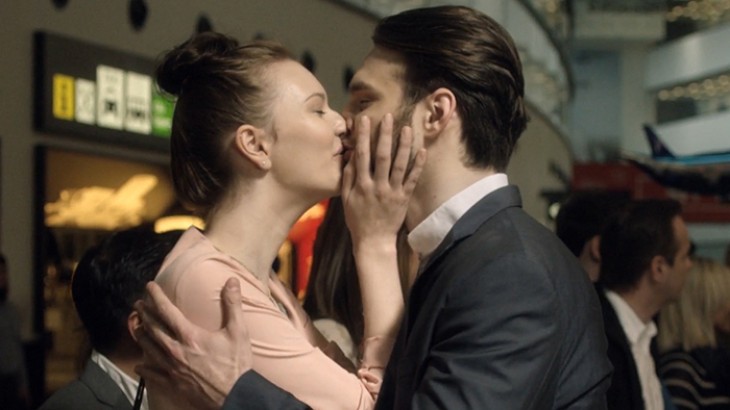 PEOPLE WORKING AT VIENNA AIRPORT
THE TARGET GROUP ON SITE EVERY DAY
Some 22,000 people work for the approx. 230 companies and operations located at Vienna Airport. This is the largest total of any premises in Eastern Austria. These people are thus on site every single day. They constitute particularly valuable multipliers for your campaign at Vienna Airport.